Pixel Art
I've been working in the indie game industry for almost 5 years, both as a hobbyist designer and a freelance artist. I am also the art director and co-creator of
The Tarnishing of Juxtia, a pixel art action-adventure game with almost 4000 followers on Twitter alone. Here's some of my best work:
All assets by Jacob VanBendegon.
Animation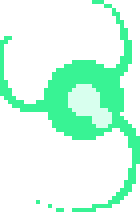 All assets by Jacob VanBendegon.
About Me
I'm a game artist, animator, and graphic designer living near Nashville, Tennessee. Ever since I got my first computer, I've always been driven to work hard and learn new things, giving me experience in art, animation, game development, and graphic design. My formal education in Visual Communications Multimedia helped me focus in on specific areas of my skillset - areas I'm eager to pursue professionally.
​
Primarily, I'm looking for a job that offers stability, challenge, and a constantly engaging environment.
Thanks for taking the time to read through my portfolio! Now, let's get to work.